SMS School Counseling Program Welcomes You!!
The SMS School Counseling Comprehensive Program's Mission is to prepare students to become successful and productive citizens by providing educational opportunities and experiences in the areas of academic, career, and personal/social development in a venue where challenge heightens success.
School counseling is an integral part of Smyrna Middle School's educational program. Our school counseling program delivers services in four areas:
School Counseling Curriculum
​
Individual Planning ​
Responsive Services

Program Support
WHO IS MY COUNSELOR?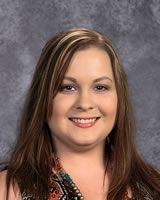 Student Last Names L-Z
*To request a meeting with us, please call or email us to set up an appointment