Literacy Night for Parents on February 24th from 5:00-6:30

"It will be a real page turner!"
MLK Holiday January 20th- no school
Early Dismissal January 30th-dismiss at 11:00
Homework Help:Click link
https://www.homeworkhotline.info/
Mrs. Russ's Email: russs@rcschools.net

SMS office phone number: 615-904-3845
***Click on the Calendar Link on the right in maroon bar to see Classwork and Homework by the day. Handouts are attached where it says click here.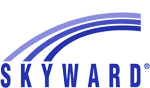 PARENTS: If you do NOT have your parent account, please call the SMS office for assistance with your account for the Skyward Grade Website. **Remember that grades are updated each week, so check your child's grade often. Often times a student has not turned in an assignment which causes his/her grade to drop.
Graded Assignments are returned to students. It is up to the student to read my feedback on that assignment and ask for clarification if needed. Parents please encourage your child to have these conversations with me.
**Please check the CALENDAR link in the maroon box on the right. I update weekly what we do in class and homework expectations. Click on the "Classwork" or "Homework" assignment on that day to check for attached resources used in class that day.
This is my 27th year teaching middle school Language Arts. I have a teaching licence in Louisiana, Arkansas, and Tennessee.
This is my sixth year teaching in Rutherford County. I am looking forward to challenging my students as we delve into reading strategies and proving our thoughts with text evidence.
To help with assignments, I am available by appointment. Students can come to my room
before school or set up an appointment with me after school. I must sign their agenda for the appointment. After school appointments must end by 4:15.