Pract
ice TN READY test for Parents and Students to
view: Click on the link below
Essay Writing Has Begun............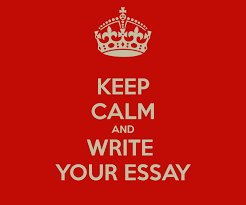 We are learning a step by step essay process, so don't fret!!
Of course, your best effort is required to be successful.
We have started a writing folder to keep our writing handouts and resources in. Students may take their folder home at any time to study for quizzes and to complete assignments not finished in class.
TN Department of Education has released an online test building website. This will allow teachers to build tests similar to the TNReady state test so that students can practice taking tests online. My classes will experience their 1st practice test on February 8th followed by 3 more sessions before state testing.
JUPITER ED is our Online Gradebook. PARENTS and STUDENTS can set up an account to keep track of class grades. My students RECEIVED this LOG IN INFORMATION on Friday, September 1st. Students are responsible for checking their grades. I give back their graded assignments which are placed in a folder. Students may take this folder home at anytime to show their parents. JupiterEd link is in maroon box on the right side of my page.

**Please check the CALENDAR link in the maroon box on the right. I update weekly what we do in class and homework expectations. Click on the "Classwork" or "Homework" assignment on that day to check for attached resources used in class that day.

**I also keep an updated list of graded assignments for each quarter. Click on the link in the maroon box on the right.
This is my 25th year teaching middle school Language Arts. I have a teaching licence in Louisiana, Arkansas, and Tennessee.
This is my fifth year teaching in Rutherford County. I am looking forward to challenging my students as we delve into reading strategies and proving our thoughts with text evidence.
To help with assignments, I am available by appointment. Students can come to my room
before school or set up an appointment with me after school. I must sign their agenda for the appointment. After school appointments must end by 4:30.